Many portrait photographers spend so much time behind the lens capturing the character and beauty of others' faces that they rarely stop and take the time to create an awesome portrait of themselves. However as artists, this can be an extremely helpful and inspiring exercise, and it's one we highly recommend you experiment with next time you're looking for a creative personal project.
For many photographers, the prospect of photographing ourselves seems a little hard to execute, if not a bit awkward. But with the right equipment, it can be a really great way to practice your technique and build your portfolio. Plus, as a business owner, it always helps to have a great headshot of yourself handy when building a photography website or your business's social media profiles.
If you've generally avoided being photographed yourself because you're a bit self-conscious about your appearance, you're not alone. A recent survey shows that nearly 70% of all adults say they would never post a photo of themselves to social media without editing it some way before letting others see it. But with the right gear setup, compositional adjustments and posing techniques, you won't feel so nervous.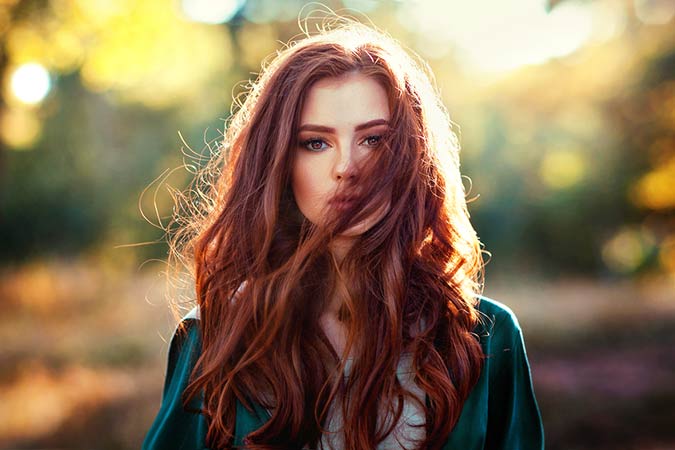 Firstly, when it comes to photographing the face, a recent study actually demonstrates that the left side is considered more attractive than the right side. In the study, psychology professors at Wake Forest University asked 37 college students (both male and female) to rate the attractiveness of 10 male and 10 female portraits. When looking at the results, the overwhelming majority of participants found images showing the left side of the subject's face to be more "pleasant to look at" than the right side- and there's actually some science to the concept.
According to the researchers who ran the experiment, the right side of the brain that processes feelings of emotion tends to more strongly control the left side of the face when the body physically reacts to said emotion being processed- which could explain why the left side of our faces display more compelling (and therefore more photogenic) character when we're smiling for a picture. So, as most photographers already know, taking a picture of someone's face directly head on is usually not the most flattering look, which is why most artists have their subjects angle their face a bit to the side. Moving forward, try to angle in such a way so that the left side is the one more prominently featured.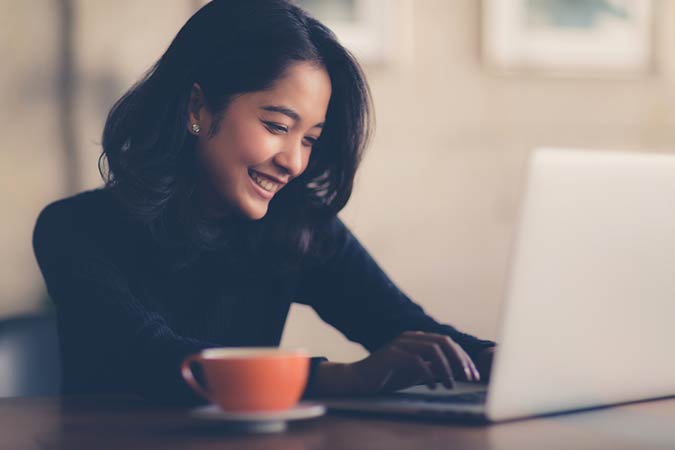 To take things a step further with your creativity, some of our photography mentors suggest shooting somewhere on-location. Try to pick a meaningful place that gives the viewer a little look into your personal life and tells a small story about who you are as a person. Do you have your own photography studio? If so, maybe a creative self-portrait that includes all your gear, lenses and equipment in the background would be a more compelling shot than one of you simply standing in front of your usual portraiture backdrop.
For this self-portrait shot, we also recommend you work with a tripod and a remote shutter. When you use a tripod for shots like this, you're given the freedom to work at different heights, which can also help you in your effort to capture the most flattering angle of yourself. Generally when it comes to self-portraiture, we recommend you shoot from slightly higher up. This will help elongate your face in a way most people find more pleasing. Using a remote shutter is also going to be super convenient for this shoot, preventing you from running back and forth from your camera. Just keep in mind your angles here when setting up your camera and be sure to hide the gear from being caught in the photo as well.
---